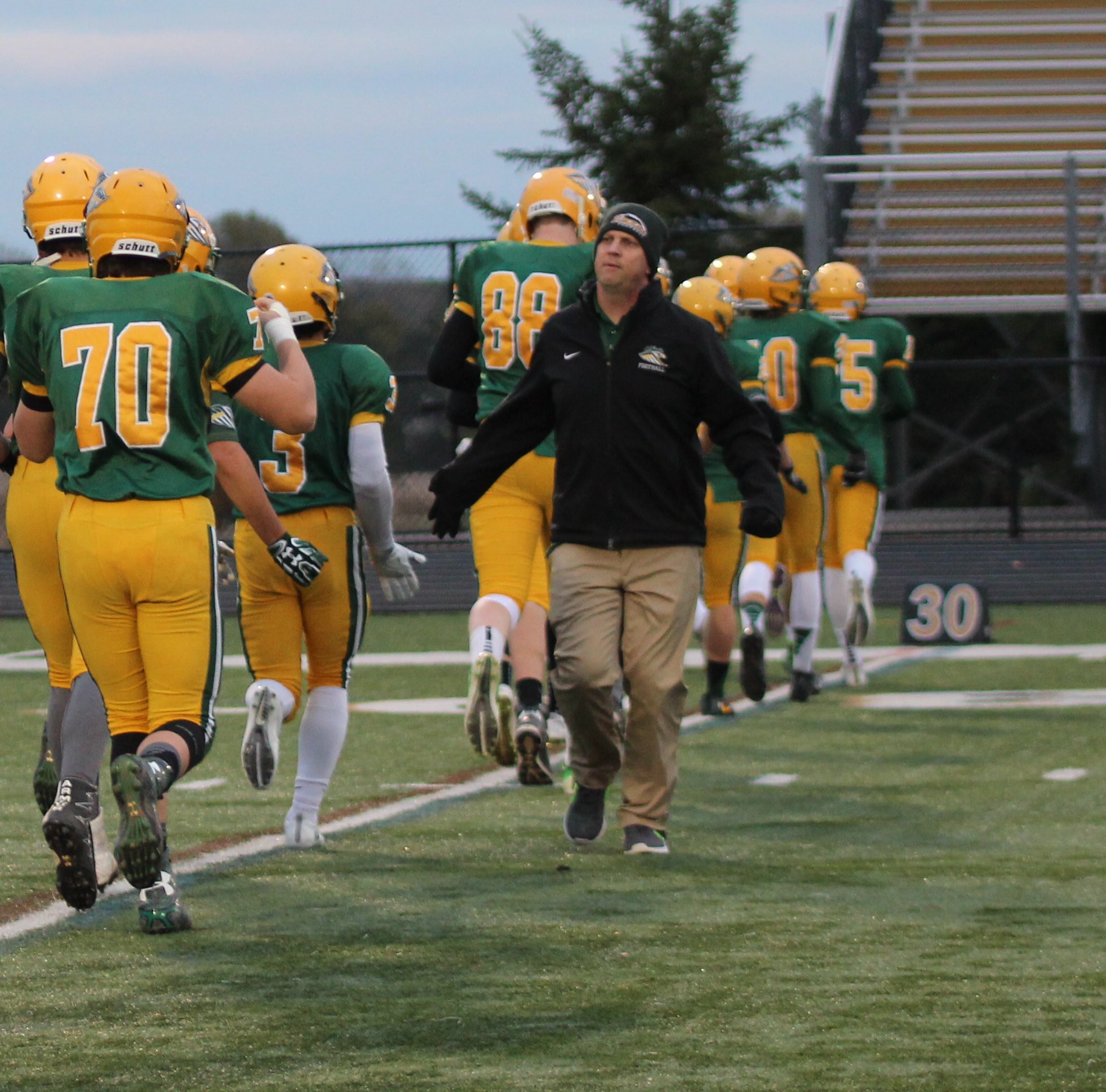 Eagles Head Football Coach Gene Teigland was recognized this week as the Minnesota Vikings High School Coach of the Week following the Eagles 27-15 victory over Hill-Murray School in the Section 3AAAA Semifinal last Saturday and advancing to the program's first Section Final appearance.  Coach Teigland will be recognized on WCCO Channel 4 by Mike Max on Friday, November 4th at approximately 10:25 PM during the evening sports segment.  As part of the Coach of the Week Award, the Eagle Football program receives $1,000 donation from the Minnesota Vikings.  Congratulations to Coach Teigland and his staff and all the players on the very special recognition.
Eagles will play at South St. Paul for the Section 3AAAA Final on Friday, November 4th at 7:00 PM with a trip to the MSHSL State Tournament on the line.
Football Pep Rally: There will be a Pep Rally for the football team in Eagle Court at 2:35 PM on Friday for all 6th-12th grade students.  Parents are invited to attend this Pep Rally as well.
Football Tailgate Event: There will be a tailgating event before the Section 3AAAA Championship football game on Friday, November 4th in South St. Paul.  All Eagles Football fans are invited to come to the south parking lot at Lincoln Center Elementary School on the corner of 9th Ave. N and 3rd St. N in South St. Paul starting at 5:00 pm to celebrate the football team's success!  Please bring your own food and beverages and come support the football team as they play for a birth in the State Tournament!